August 18, 2017
Podcast: Play in new window | Download
This week the guys sit down with Brian Lau, the creative mind behind Staunch Ambition. Staunch Ambition is the sci-fi comic that examines our possible future based on the world we live in today. Brian tells the guys all about the books and his love for science fiction. So sit back and enjoy!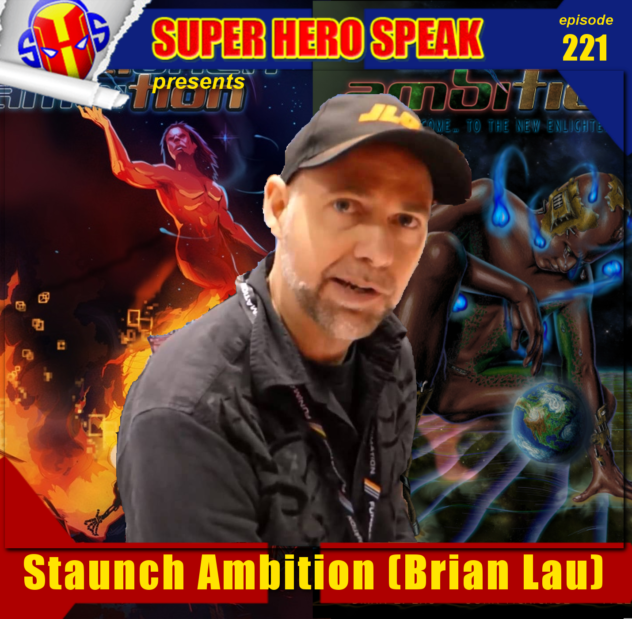 Staunch Ambition website: http://www.staunchambition.com/
Support us by buying a really cool T-Shirt: https://teespring.com/stores/super-hero-speak
Support us on: Patreon: Become a Patron!
Join the conversation on Slack: https://shs-slack-signup.stamplayapp.com/
Follow us on Twitter: https://twitter.com/SuperHeroSpeak
Like us and leave feedback on Facebook: https://www.facebook.com/Superherospeak